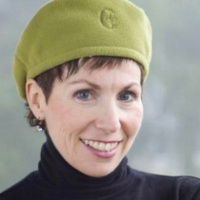 Amy Carroll
Amy is a Master Practitioner of NLP, a Professional Certified Coach and a member of the International Coach Federation. She has completed the coaching curriculum of CoachU, the foremost coaching institution in the world. She is also the author of The Ego Tango. A key note speaker and trainer, she coaches high-ranking executives and nonprofit leaders. Some clients include Baxter, Shell, P&G and Microsoft. She provides coaching programs for multinationals worldwide, working independently and in partnership with
Pat Kirkland Leadership Inc.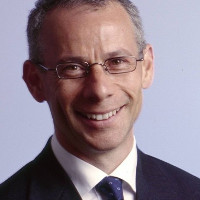 Robbie Kahn
Robbie is a communications and leadership coach, trainer and speaker. He works across a variety of different industries and cultures. MBA, NVC, NLP qualified. He combines NonViolent Communication and the tenets of Neuro Linguistic Programming into many of his programs. He believes that communication skills should be at the forefront of any organization.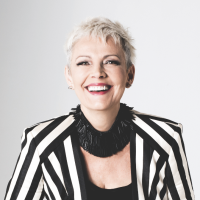 Marylin 'Maz' Schirmer
Having broken free from 32 years of horrific abuse, Maz turned her life around and rose through the ranks of a fortune 500 company to be their number 1 leader of women in 10 countries during the GFC. She now runs 3 thriving companies focused on self-empowerment for all ages, through Innovating simple yet profound ground-breaking processes which are revolutionising the Mind Health Industry. She's won numerous international awards for innovation and influence, and now trains coaches and trainers in 7 countries in her unique methods and programs.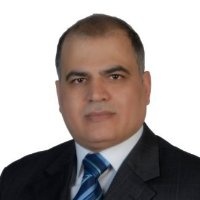 Husam Al-Eid
Master Licensee for MENA Region, Mars Venus Coaching and Exclusive Director for MENA Region, Center for Body Language. Professional and expert trainer. Extensive experience in developing and delivering training programs, coaching, brainstorming, communication, decision making, leadership, motivation and negotiation. Member of Gulf Board of Neuro-Linguistic Programming (GBNLP) and Toastmasters Int.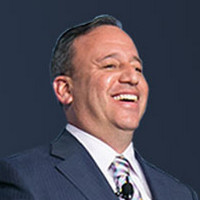 David Meltzer
Dave is a motivational keynote speaker featured in Forbes as a top ten keynote speaker in 2016 and Entrepreneur top five best speaker 2017. He is the CEO of Sports 1 Marketing, and was the CEO of the world's first smartphone. Dave is an award-winning humanitarian, an international public speaker, best-selling author, and is profiled by national publications such as Forbes, ESPN, Bloomberg and CNBC. He has 25 years experience as an entrepreneur and executive in the legal, technology, sports, and entertainment fields.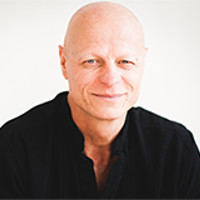 Rock Thomas
From humble beginnings that started on a farm just off the Island of Montréal, Rock Thomas rose to the top to become a self-made millionaire, owning several successful businesses including six RE/MAX franchises, with over 250 sales people. His RE/MAX franchises had consistently been voted the top-producing offices in Quebec. In fact, he managed to increase sales an impressive 15-50% every year during his 17 years in Real Estate. Currently, he is the owner of 3 Keller Williams offices in the Montreal area with growing market share.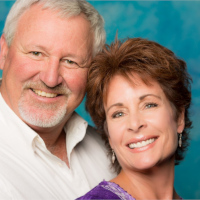 Kasey and Brad Wallis
Kasey and Brad Wallis are renowned speakers, global workshop leaders, and facilitators of consciousness and why we are here. For over 10 years now, the Wallis' have been inviting people worldwide to embrace their true limitlessness. Today Brad is the author of several books, while he and Kasey travel the country speaking, leading workshops and being interviewed. Kasey and Brad Wallis have been interviewed on over 400 media outlets. They have been featured guests on TV such as CNN, Fox News, NBC, and ABC, as well as on radio, telesummits, podcasts, and as key speakers at consciousness expos.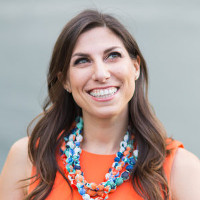 Robyn Crane
Money & Business Growth Expert, Coach, Speaker and Host of TV show, The Financial G-Spot and Radio Show, Let's Talk Money. Robyn is a Certified Financial Planner and a 4-Time #1 Best Selling Author of Mind over money. She went from $500 a year to $500,000 in just 2 years! Robyn is the creator of Female Empowered Money Makers and has been featured on ABC, The Motley Fool, and Fox Business News.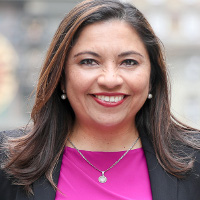 Gaby Muller Mendoza
Executive communications coach, speaker, mother, entrepreneur and blogger. Gabriela has a University degree in Business Information and Technology and an MBA on Global Leadership. She has worked in over 80 countries worldwide. With 15 years of coaching and presenter's experience, she has worked with leaders in sports, elite athletes and business teams. She has coached Olympians, leaders and CEOs of Fortune 500 companies. Her philanthropic work helps provide education and care to dozens of girls in the streets of Mexico City via www.ayuda.org.mx.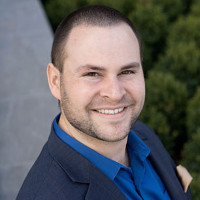 Eric Bailey
CEO (Feel well Live well), Mentor, Trainer and Master B.E.S.T. Practitioner. He increased his monthly income more than a hundredfold in one year, going from welfare to wealth. Eric is a powerful motivational speaker and impacts the lives of thousands of people through his audio training CDs, seminars, personal mentoring programs, and healthcare practice in northern Utah. Former speaker at Harvard University.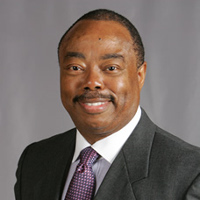 Greg Williams
The Master Negotiator & Body Language Expert, featured on MSNBC's Your Business, Fox Business TV News and My9 News. Author of best-selling book, Negotiate: Afraid Know More. Greg´s current book is Body Language Secrets to Win More Negotiations. He was Businessman of the Year – United States Congress and Past President of the New Jersey Chapter. He is listed as 100 Most Influential people in the state of New Jersey. He has practiced negotiation tactics and strategies for more than 30 years while he has studied Body Language for over 20years.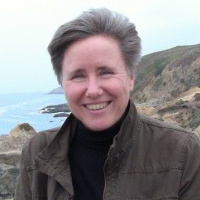 Michelle Mas
Michelle has been giving NLP Marin trainings and workshops since 1995 to create change, and remove blocks to success, love, health and well-being. She also teaches courses in how to facilitate Family Constellations. She has spoken at conferences, on television and radio on the topics of NLP. She is the creator of Money magic and Weight magic. Michelle has clients all over the world where she speaks and teaches internationally.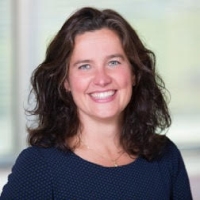 Vivienne Weerts
Motto: Life is what you make it!
Vivienne is a consultant, trainer and coach for individuals and teams. She represents the Centre for Body Language in the Netherlands and is the Founder of the ready-to-work in 1 week called "WhirlWeek" (WervelWeek in dutch). With WiZ coaching and training, she inspires ambitious professionals to take that next step in there life and work. Working on mindset, (non)verbal communication, behavior and strategy during the programs, taking action in life is so much easier. The trainings and coaching programs are face to face and online.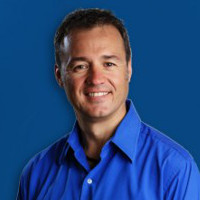 Eric Edmeades
Eric is an international business speaker, author and successful host of transformational seminars, workshops and retreats around the world. He has spent the last 20 years starting, buying, selling and turning around businesses in 6 countries. His companies have worked on blockbuster movies including James Cameron's ground-breaking Avatar and The Pirates of the Caribbean. The creator of Wildfit, Eric is passionate about helping people achieve oustanding health. He is widely regarded as one of the most effective business and personal mentors in the world.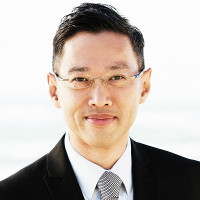 Kevin Kan
With a successful career spanning over 30 years, Kevin Kan has held several management consulting and senior executive management positions in organizations such as American Express, Hewlett-Packard (HP) and IBM. He is a Professional Coach specializing in Executive & Leadership Coaching. Kevin has a Bachelor's degree in economics, is a chartered accountant and is a member of CPA Australia and International Coach Federation (ICF).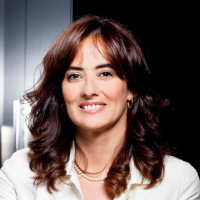 Isabel Andrade
Isabel believes that we can enhance our potential more easily then we think and so she trains and coaches individuals and teams to achieve their potential. She is the Bright Concept founder and manager and she is a Professional Certified Coach and a member of the International Coach Federation. She is a Psychologist, certified in Leadership and in Emotional Intelligence by Hay Group and in creating Accountable Cultures by Partners In Leadership. She provides change programs for multinationals worldwide like Microsoft, Siemens, BP, Vodafone, Fnac, GSK and Nestle over the last 20 years.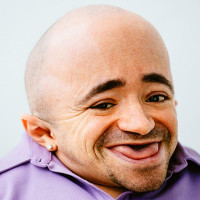 Sean Stephenson
Despite being born with a rare bone disorder, Sean Stephenson took a stand for a quality of life and is now recognized worldwide by millions of people such as Sir Richard Branson, President Clinton, and his Holiness the 14th Dalai Lama. He is a speaker, author and therapist and has appeared on The Oprah Show and in an hour feature documentary on the Biography Channel called Three Foot Giant. His new book Get Off Your But has been released in almost a dozen languages in over 16 countries and 48 states.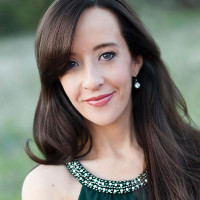 Mindie Kniss
Mindie Kniss is an award-winning humanitarian, international speaker, and professional coach who also runs a highly profitable business. In 2006, Mindie was awarded the prestigious Global Health Fellowship for her work with women and children in developing countries, and she lived in East Africa developing HIV/AIDS prevention initiatives. She is founder of the HeartPath retreat series, Cor Coaching Academy, and Catalyst Kenya.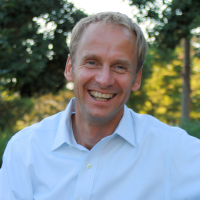 Peter Matthies
Peter Matthies, founder of the Conscious Business Institute, is a strategic thought leader, innovator, corporate culture change expert and former venture capitalist. He is the author of 2 books and more than 100 articles on technology, investing and Conscious Business practices. Peter currently serves as a global advisor and German Chair of the Climate Prosperity Alliance.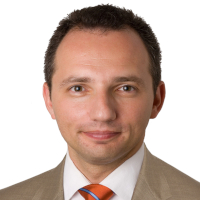 Alex Yaroslavsky
Since 2000 Alex has been working with major institutions in the financial services industry, including Citigroup, Goldman Sachs, HSBC, Merrill Lynch, U.S. Trust and WestLB AG. His experience includes coaching senior leaders in communicating more effectively with their superiors, peers and staff as well as leading numerous brainstorming sessions and offsite retreats. Alex's board affiliations include the Association for Conflict Resolution (Greater New York Chapter), Coro Alumni Association, NYU Executive Forum and Safe Horizon.